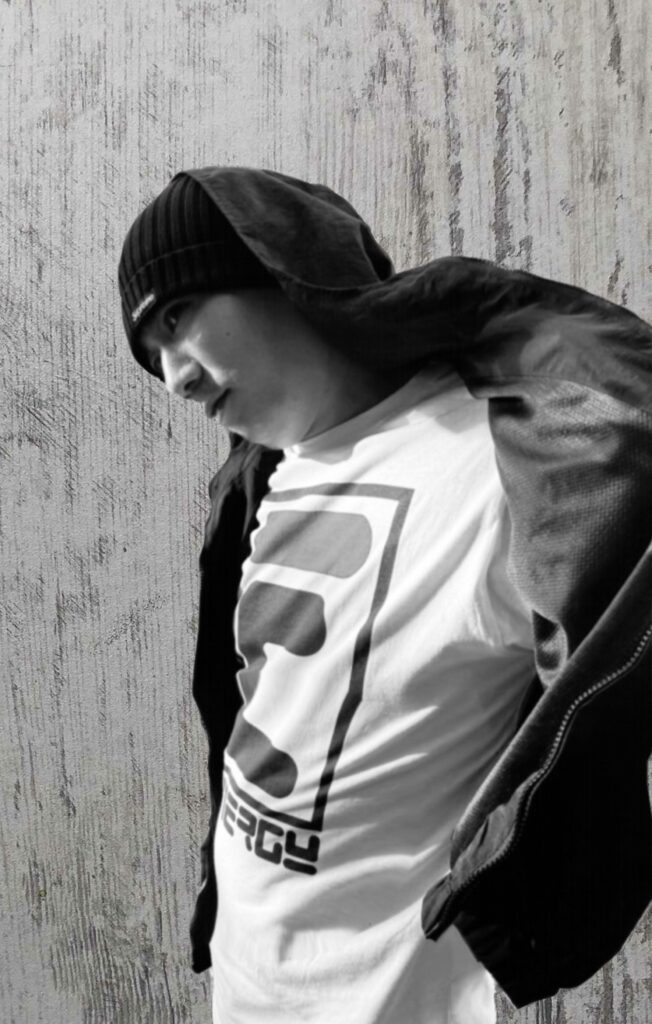 ACID NAGATA (DJ/Trackmaker/Producer/Remixer)
1994年ニッポン放送のラジオ番組で投稿曲が紹介され、公開ライブ、レコーディング等に参加し、同時期に様々なメディアに楽曲が紹介され話題を呼ぶ。1997年にはテクノバンド「BASSCLUB」を結成。原宿ルイード、新宿アンティノック、渋谷サイクロン等のライヴハウスで活動。また90年代中期より池袋BEDの箱DJを務め、現在までにCLUB ASIA、CAVE、FAI、R-LOUNGE、「STERNE」@WOMB VIP LOUNGE等、都内主要クラブにてプレイ。2016年より続いたテクノパーティー「ZEROSET」のオーガナイズを務め、自身のレーベルであるACID MISSILE PRODUCTIONを主催。
2020年ACID MISSILE PRODUCTIONより第一弾『ODD - KWAI RAKU REMIX』をデジタル配信リリース。
デジタルアルバム『KWAI RAKU REMIX』から『Wakai No Miso』『Kwai Raku』『Byo Do』をリミックス。ITunes Store テクノ• トップアルバムランキングにチャートイン。
2021年にONEWORD RECORDSよりニューシングル『ROYAL HOUSE / JAM』がリリースされた。
現在2022年リリース予定のアルバムを製作中。
In 1994, his contribution was introduced in a radio program of Nippon Broadcasting System, Inc., and he participated in public live performances and recordings, and at the same time, his music was introduced in various media and became a topic of conversation. In 1997, he formed a techno band called BASSCLUB. He is active in live houses such as Harajuku Ruido, Shinjuku Antinnock and Shibuya Cyclone. He also worked as a box DJ for Ikebukuro BED from the mid 90's, and has played at major clubs in Tokyo such as CLUB ASIA, CAVE, FAI, R-LOUNGE, "STERNE" @ WOMB VIP LOUNGE. She organizes the techno party "ZEROSET" that has been going on since 2016, and she also organizes her own label ACID MISSILE PRODUCTION.
2020 ACID MISSILE PRODUCTION released the first digital distribution of "ODD-KWAI RAKU REMIX".
Remixes "Wakai No Miso", "Kwai Raku" and "Byo Do" from the digital album "KWAI RAKU REMIX". Charted in ITunes Store techno • top album ranking.
The new single "ROYAL HOUSE/JAM" was released from ONEWORD RECORDS in 2021.
Currently working on an album to be released in 2022
https://iflyer.tv/artist/49971/about/
https://www.instagram.com/acid_nagata
DJ DUBBING (Bootleg Series )
ITOU SUSUMU (DJ)
REMIX ARTIST (ODD - KWAI RAKU REMIX)